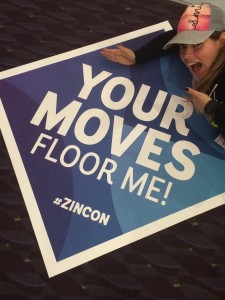 A little peek behind the scenes for you guys – plus my photos with Beto!
What is the Zumba Instructor Convention?
Every summer, neon people from 142 countries gather in Orlando four four-ish days to dance together, get inspired, and talk about world peace (literally).  We take classes, we give classes, we sweat, and we take a LOT of selfies. #noshame
There are also some parties, I'm told.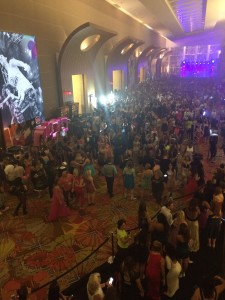 This year I took classes with friends from the US, Cuba, Puerto Rico, India, Africa, and more, plus I boosted my Zumba Kids and Kids Jr. know-how…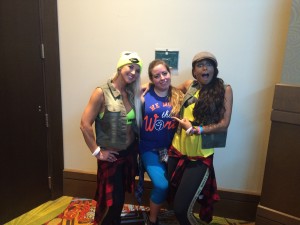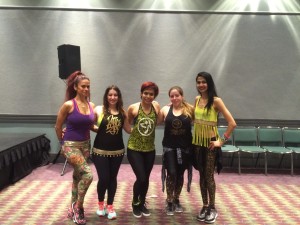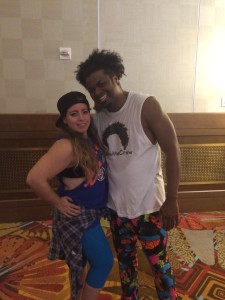 …and I got my photo with Beto!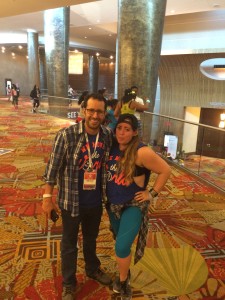 …ok, not the Beto YOU were thinking of, but give me a second, he's coming up.  This is Alberto Perlman, the CEO of Zumba Fitness.  We talked shop briefly; I chose a photo where he looks good and I don't really, because it's only fair after all he does for us, and because we couldn't stop talking long enough just to pose.
He's known for remembering names, so I'm hoping to hear an ELIZABETH next year at convention.  Watching you, Mr Perlman. 🙂
My Photo with Beto Perez
After all these years of attending the Zumba Instructor Convention, I FINALLY got my photo with Beto! Ready to see it?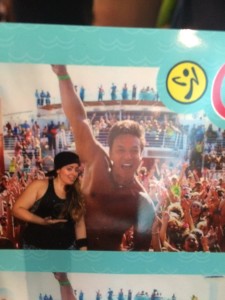 Ok, ok, I really did get one with the real, live man….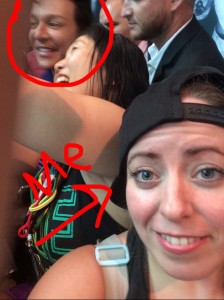 Not my best look, I know.  And I'm not the smiling, sweaty girl who's shoving in front of his body guard to get the photo. See, Zumba instructors get a leeetle bit crazy when Beto is around, and "thundering herd" is the best way to describe what surrounded me when he appeared behind me.
Unfortunately, the herd was solely focused on Beto, and they didn't see the girl in the wheelchair who was to my left.  I had only a split second to decide between finally getting a good selfie with Beto or keeping the girl from getting knocked to the ground.
You see my photo.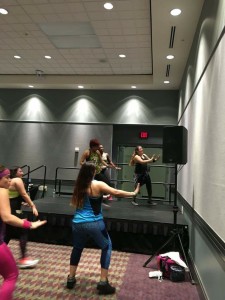 But hey, I got to go on stage with Sucheta Pal, the amaaaazing ZES who currently covers India.
I had a blast with friends from near and far…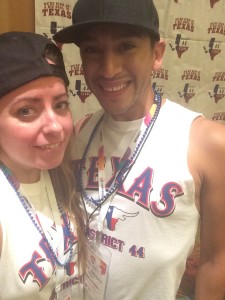 …and a secret love affair!
Just kidding, he's very taken and just another amazing ZES with whom I was fortunate enough to work on a video taping.
Keeping the party amazing for you guys is a total labor of love, and I'm happy to do it.  Zumba fitness has changed every aspect of my life, and nothing makes me happier than being able to share the party with you guys!
Next year…photo with Beto?