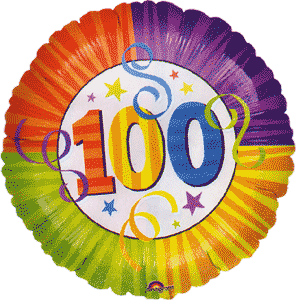 Congratulations – you've made it through 100 days of 2017!
Are your fitness goals alive and well?  Dusty forgotten ghosts?  You've already reached them and you're ready for something else?  Today's a great day to check in on your goals and see where they stand so far.
Most goals that we set at the new year are gone by February, so if you even remember your goals right now, I congratulate you again!  If your goals are forgotten or they seem out of reach, don't be discouraged – we're here to fix that.
If you've totally forgotten about your fitness goals…
You're welcome for the reminder! And hey, you're worth working on, so get back in the game.  Commit to giving yourself just 10 minutes a day to work toward your goal and you will be so much closer before the weekend even comes.
If you're still working but you've lost your enthusiasm…
Is it time to increase your effort level a little bit so that you see your hard work pay off a little sooner?  Do you need to adjust your goal to something that matters to you more?  Do you need to switch up your routine for a week (or even take a little break) to see what's working for you?
If you don't have a goal…
Come set a tiny fitness goal with me and take a step toward an even better version of your life today!  Having a little something to work toward, whether it's drinking more water, fitting in more cardio, defining your biceps, being able to master some crazy move you saw on Instagram, or whatever floats your personal boat, is one of the keys to success – rather than meandering in the void, you know your next destination (and if you follow our tiny goal philosophy, you'll reach it this week!).
There's still time…
for whatever you're working toward this year, so take action now and make something great happen in support of the results you want!
Save