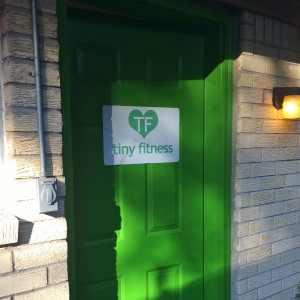 Tiny Fitness is open only during class hours and by appointment.
Email: info@tinyfitnesshouston.com
Phone: (832) 730-3048 (voice only!)
Sign up for the Tiny Fitness (monthly-ish) email newsletter
Add me on MyFitnessPal: TinyFitnessES
Tiny Fitness is located at 1905 Dunlavy in Houston, TX 77006. Parking is available for up to 6 cars in our parking lot, and street parking is also available on Dunlavy.
The studio entrance is the green door on the side of the building (enter through the gate with the Tiny Fitness sign).