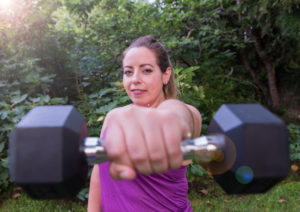 2018 is about 100 days away…have you reached your 2017 fitness goals?
There's still time! We are here to help you take a tiny step toward:
Losing inches and pounds quickly and safely
Fitting into your favorite clothes in time for the holidays
Finally enjoying healthy eating
Waking up feeling great every day
…all while you advantage of this new client special only for Facebook fans!  (<3 you guys!)
Until October 1, 2017, all new clients save $25 off of their first month of personal training.
No contracts, no long-term commitments, just results you will feel and see after your first two workouts.  Each personal training session is less than the cost of a restaurant dinner, and you can even bring a friend! (see below for details)
To get started, email Tiny Fitness to schedule your totally free, no-workout consultation to find out how we can help you reach your fitness goals fast.
RECAP:
There's still time left in 2017
You're worth it
YOU CAN DO THIS
More personal training details are available here
Just do it! And make

this

your year.
Questions?  Send me a message on Facebook, DM me on Instagram, call me at (832) 730-3048, or email info@tinyfitnesshouston.com.  I can't wait to work out with you!
xoxo,
Elizabeth
Owner, Tiny Fitness
A Tiny Bit of Fine Print
For the Fall 2017 $25 savings promotion, new clients are clients who have not purchased a personal training session from Tiny Fitness since July 1, 2017. Bring a friend to any of your first four training sessions for a $10 fee per session.
Save