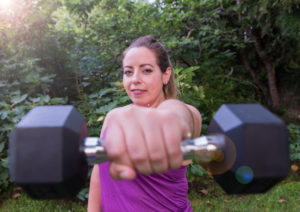 2018 is here! Make this your year.
We are here to help you take a tiny step toward:
Losing inches and pounds quickly and safely
Fitting into your favorite clothes
Finally enjoying healthy eating
Waking up feeling great every day
No contracts, no long-term commitments, just results you will feel and see after your first two workouts.  Each personal training session is less than the cost of a restaurant dinner, and you can even bring a friend! (see below for details)
To get started, email Tiny Fitness to schedule your totally free, no-workout consultation to find out how we can help you reach your fitness goals fast.
Not ready to join us in person? The free Jumpstart Guide has the same step-by-step methods we use with our clients for weight loss, running your first 5k, and (finally) learning to do a pull-up.  Grab your copy!
RECAP:
You're worth it
YOU CAN DO THIS
More personal training details are available here
Just do it! And make

this

your year.
Questions?  Send me a message on Facebook, DM me on Instagram, call me at (832) 730-3048, or email info@tinyfitnesshouston.com.  I can't wait to work out with you!
xoxo,
Elizabeth
Owner, Tiny Fitness
Save