The 2016 Holiday Survival guide is still in the oven!
In the meantime, please (please) (it's for your own good) get started with the first three tips to avoid the Seasonal Seven.  They will only take you 5 minutes and you can do them wherever you are at this very moment.
Check back soon for updated healthy holiday tips, including:
Emergency Quick Fix Guide, including a fast workout and meal plans
20+ easy and healthy recipes, plus how-to's for healthy homemade gifts
5 do-anywhere, equipment-free workouts
Motivation tricks to beat common holiday pitfalls
Eating strategies to make it through the season without sacrificing your waistline
A holiday challenge to keep you on track throughout the season
For help viewing on an iPhone or iPad, click here.
Some snapshots from last year's guide (click to see the full-size versions):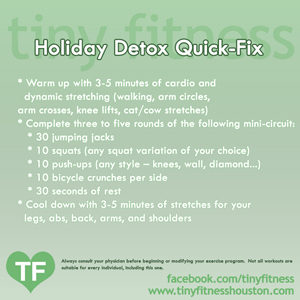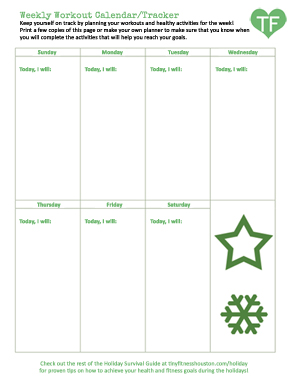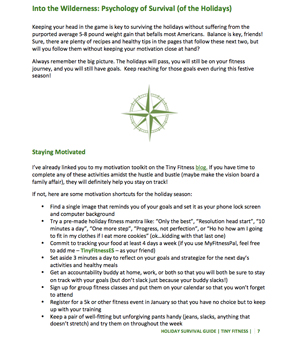 I've also given you free 8-page survival guide preview before you purchase – right click and choose "save target as" to download a copy to your desktop.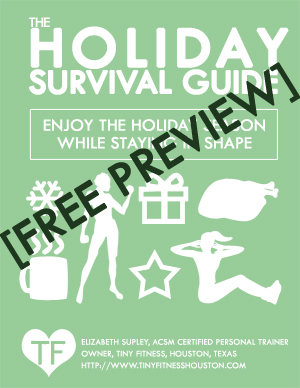 Save