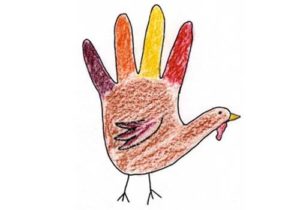 The Tiny Turkey Tchallenge is here to help you stay active as the busy holiday season arrives.
How to participate:
Track the miles you walk, jog, or bike for fitness purposes (deliberate activity – not just walking from the parking lot to your office) starting November 1.  Each mile walked, jogged, or biked will count as 1 turkey mile.  A one-hour cardio class (e.g. Zumba) will count as 3 turkey miles.

 The turkey with the most mileage wins the grand prize!

Other prizes will also be awarded.

Winners will be asked for mileage verification, because the prizes are cool and we want to be fair to everyone like that.

Visit Tiny Fitness as least twice during the month of November to make your turkey representative before or after your workout and move him/her to the finish line.  You are encouraged to visit often to keep your turkey on track! Tiny Fitness will not be responsible for moving turkeys or updating mileage, so you must be present to update your turkey's progress and remain in the race.
Have fun and be on the lookout for bonus mileage-earning activities throughout the month.
Rules:
The Tiny Turkey Tchallenge begins on November 1, 2016 and ends on November 30, 3016 ("challenge period). Mileage recorded outside of the challenge period may not be counted toward your challenge mileage.
Participants must work out at Tiny Fitness at least twice during the month of November 2016 in order to be eligible for prizes.
Participants must be able to verify mileage completed in order to be eligible for prizes.
Rules subject to change at the discretion of Tiny Fitness; current rules will be maintained on this webpage. Contact Tiny Fitness with any questions.