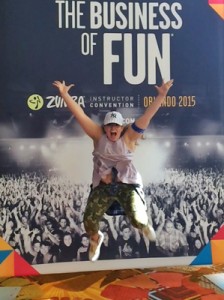 Are you looking to get in shape fast?  Do you love to party, sweat, and maybe even learn a dance move or two?  Come try a Zumba Fitness class at Tiny Fitness.
Zumba Fitness is a dance cardio format that uses lots of Latin rhythms –  like merengue, salsa, cumbia, bachata, and reggaeton – mixed with other beats from around the world like pop, hiphop, soca, bhangra, slavic folk dance…and more to get your heart pumping and your body grooving.  The hour always flies by, and you'll leave several hundred calories lighter than when you arrived. (Seriously, my students regularly burn between 700 and 1200 calories per hour of Zumba – that's way more than running!)
No, you don't need to know how to dance.
No, you don't need to worry that anyone is looking at you…unless you're the instructor 😉
No, you don't need any fancy Zumba clothes…though, if you like them, you can use code TinyFit to get a 10% discount on your zumba.com purchases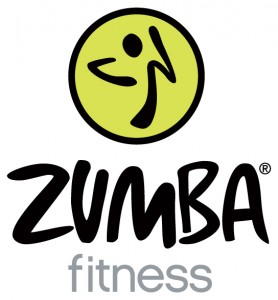 YES, you will love it!
Are you ready to start the party? Register for a Zumba class now (pre-registration highly encouraged to hold your spot).