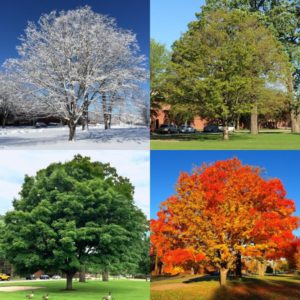 Spring Break has come and gone for the year (at least here in Texas), and summer is creeping in! We've shaken off the winter blues (and the holiday treats), and months remain before visions of trick-or-treats will dance in our heads.
There's just one more season we have to look out for…
Excuse season.
Excuse season runs from Spring Break to December 30.  Don't see it on your calendar?  Let me fill you in on its customs.
See, Spring Break is really busy, and everyone is out of town having a blast (or home reading stacks of books, your call).  Then you need a week or two to recover and get back into the swing of things, but then there are taxes to file, weddings and graduations to attend, and Memorial Day vacations.
Once summer starts, there are pool parties, barbecues, still more weddings, back to school shopping, and maybe even some day trips or longer breaks away.  Then in comes the school year – traffic is back, homework has to be done, dinner has to be made, and suddenly Halloween costumes have to be planned.  By now, it's time to pry yourself away from the Thanksgiving table and put down the last crumbs of the year-end goodies that swarm us throughout December.
Don't skip 9 months of workouts.
Excuse season is real – I've seen it happen every year for 13 straight years. Excuse season is a sure ticket to yet another "get in shape" New Year's resolution…but this can still be your year to make a change.
Stick with it!  Keep reaching for your goals, showing up to your fitness classes (or walks! or rugby matches, or however you like to stay active), and cooking nutritious meals.
It's not too late to get your "summer body" if that's your goal.
You're not "too busy" – you'd be amazed by the changes you can make with just one quality hour each week.
Start where you are and keep it simple.
Even a quick 10-minute workout will help you keep moving toward your goals.  You can fit that in and still be on time for the birthday-graduation-Fourth of July party, I promise!  Don't tell yourself you need to spend hours in the gym or do workouts you don't (somewhat) enjoy in order to get the results you want – you don't have to do anything crazy, you just have to stay consistent.
And if you need help sticking with your journey or taking your next tiny step, Tiny Fitness is always here.