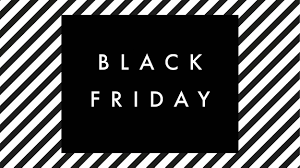 Happy Black Friday! Or is it Black Friday season? I know I got a lot of offers that started around November 1 for "Black Friday", but we're keeping things a little more under control over here.
In the spirit of holiday giving, I want to give you some deep discounts on personal training so that you can finish the year strong and start 2018 with a bang. (Don't forget our freebies – the ~40 page Holiday Survival Guide and the 30 Days of Tiny Changes bullet journal to help you get started right now.)
New Clients – Sale Extended!:
If you haven't had personal training at Tiny Fitness ever, or since August 1, 2017, grab a starter pack of 4 sessions for $125 – that's $100 off our regular price – and get:
One 75-minute session that includes your initial consultation and a one-on-one workout
Three 60-minute one-on-one workouts to help you lose inches, get strong, and feel amazing ASAP
Totally custom nutrition coaching
Grab the deal:
You must use your 4 sessions between 1/2/2018 and 2/18/2018, offer must be purchased online by 12/9/2017 at 12:01am, and only one 2017 Black Friday discounted starter pack can be purchased per client.  Email us after you grab your deal to set up your first session.
Existing Clients:  These deals have expired.

I love you guys and I can't wait to keep working out with you in the new year!  Y'all go ahead and take 15% off the regular price of training – works on 4 session training blocks and 8 session training blocks – and buy up as many as you'd like at that price before the deal disappears at 12:01am on 11/29/2017, just make sure to use all of your discounted sessions by 3/31/2018. This deal is only available online.
Grab the deal:
Questions? More info?
Text me if you're already a client, or email me if you're about to become one.  2018 is going to be our best year ever!  Make this your first tiny change toward the life you really want.